Loton Park 11th / 12th August 2007 Results
LOTON PARK Saturday 11th / Sunday 12th August 2007
Close but no cigar....
Another memorable weekend for the Audi team!
Weather prospects were not good but we actually got away with it again and had a dry weekend. We had the undertray and rear diffuser aerodynamics fitted to the car for the first time so were keen to see what difference these would make.
Saturday practice went basically OK. Fen posted a 61.40 taking her close to her PB and I posted a 55.35 provisionally over half a second under my existing record. Conditions were very warm and there was plenty of grip. The new aero seemed to make a noticable difference to stability up Cedar Straight.
Sunday - what a day! We had had a niggling engine misfire on Saturday and things got worse as Sunday progressed. Fen went off first to a PB of 60.45 - a great result. I produced a 56.27 despite losing power completely a couple of times on the run. I had to work hard for the time and because of this I 'cut a few corners' so to speak. This resulted in a problem with the front RHS suspension upright that needed a trip home to repair.
Sunday pm - well we got back on circuit with about 20 mins to spare and got the car ready just in time. Fen produced an astonishing 59.92 second run to give her another PB and a sub 60 run for the first time - and that despite engine troubles! WELL DONE! My afternoon run just wasn't enough - a missed gearchange and poorly engine resulted in a slower run than the morning at 56.80.
Unbeknown to me, at the top of the hill was a VERY happy Rob Harriman who had just taken his Subaru Impreza up the hill in 55.79 to not only win the class but take the outright class hill record from me - Congratulations Rob! (Talking to on-lookers the general consensus was 'it was a bit hairy, Rob')
Ash Mason, my Championship rival, took his class win but not the record so with my second place he now jumps ahead in the Championship by 3 points. But, it is the best 7 of 9 rounds to score and there are three left to go... the battle continues at Prescott on 1st/2nd September - be sure to be there.....it's going to be a fight!!
Thanks to Steph as ever for the photos below, to my wife Sarah and friends Paul Green and daughter who came along to give support.
Saturday Morning Scrutineering: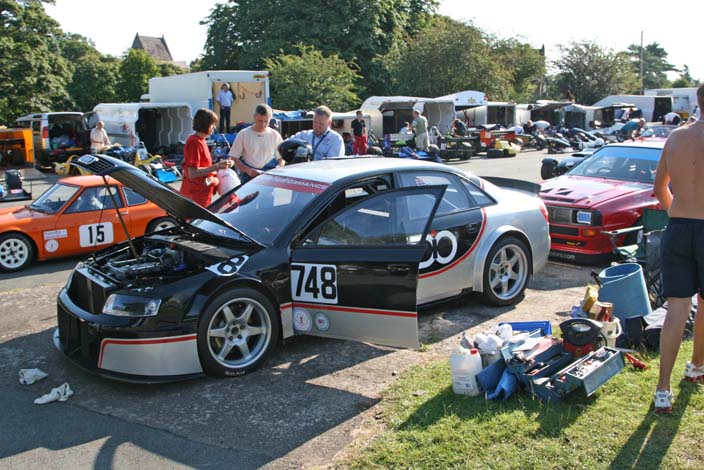 Fen hard through Triangle: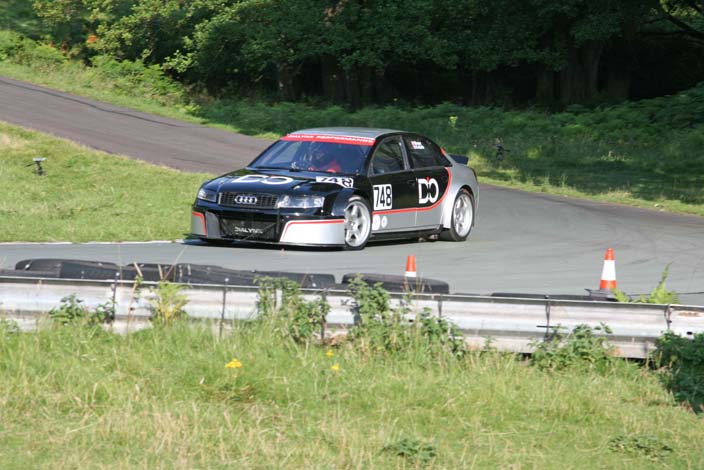 Thoughtful 'Lawrence of Arabia' look: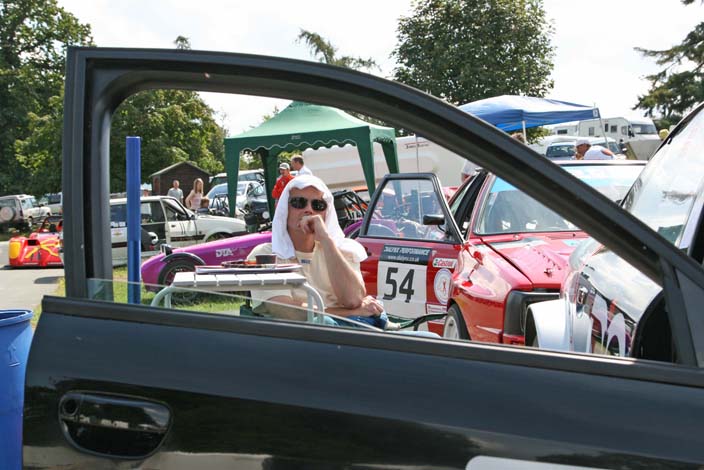 Happy Fen! :