Welcome to Audihillclimb.net
What is this website all about?
Audihillclimb.net is a website dedicated to the design, development and running of an Audi S4 bi-turbo sprint and hillclimb car.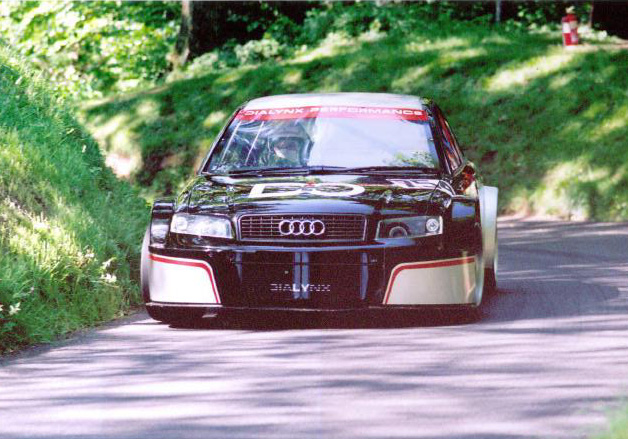 Based on a 2004 Audi S4 Quattro the car is powered by an all alloy 4200cc V8. Whilst the standard car is normally aspirated the hillclimb class has no restrictions on engine modifications so the engine is now twin turbo'd. The car retains the standard A4 shell and the same type of suspension but is fully modified to optimise its performance for sprinting and hillclimbing. The cooling system is in the rear of the car allowing maximum frontal area for the engine intercooler.
A fully braced roll cage inside the car provides both protection and huge stiffness to the chassis that both improves handling and gives better feedback to the driver.
The car is jointly driven by myself and my sister.